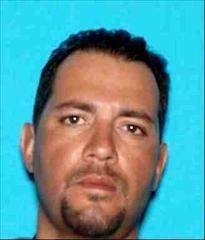 Santa Ana Police Department Advisory: Santa Ana Police Identify Homicide Victim
Victim Name: Jaime Mejia Zaragoza, Resident of Santa Ana
Age: 38
Details: On 1/20/13 at 8:57 pm officers were dispatched to the parking lot of 718 E. First Street for a report of a man down, covered in blood. Upon arrival, officers found a male adult lying in the parking lot, unconscious and not breathing. Paramedics pronounced the male deceased at the scene. The male had been stabbed in the upper body.
At this time, the male has not been positively identified and the investigation is ongoing. Anybody with information on the homicide is asked to call the Santa Ana Police Homicide Detail at 714-245-8390.
For full details, view this message on the web.
###