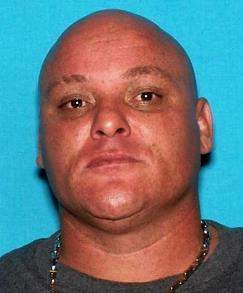 Santa Ana Police Department
Advisory: SAPD Investigates Attempted Homicide – Suspect Arrested
Arrested: R.C. Dwain Burch (36) Santa Ana
On 5-27-2015 at approximately 3:00 A.M., Santa Ana PD received a 911 call reference a Domestic Violence that had escalated into a husband stabbing his wife with a large knife. Officers responded to the residence in the 800 block of West 15th Street where they located the victim who had been stabbed multiple times in the upper torso. The victim was transported by OCFA to Western Medical Center in critical but stable condition.
The suspect, R.C. Dwain Birch, had fled the scene on a motorcycle prior to officers arriving on scene. Surrounding agencies were notified of the suspect and motorcycle description. The abandoned motorcycle was located by Orange PD at Taft and Glassell the City of Orange. OCSD Air support "Duke" responded to the scene for an area check and located the suspect sitting next to a fence at 300 E Taft still in possession of the knife.
The uncooperative suspect was taken into custody with the assistance of a police K-9. Suspect Birch was transported to Saint Joseph Hospital for treatment after which he will be booked into the SAPD Jail for the charge of Attempted Murder.
Detectives form the SAPD Homicide Unit have been assigned the case, the investigation is ongoing.
###