The Santa Ana City Clerk has determined the order in which the candidates for the City Council will appear on the November ballot, as follows:
PREFIX/NAME/FIRST NAME/HOME ADDRESS/HOME ZIP/BALLOT DESIGNATION

Mayoral Election
Mr. Benjamin Vazquez, 706 S. Van Ness, 92701, Educator
Mr. Steve Rocco, 2410 N. Old Grand, 92705, Retired Teacher/Writer
Mr. Miguel A. Pulido, 615 W. Santa Clara Ave., 92706, Mayor, City of Santa Ana

Ward 1 Election
Mr. Vicente Sarmiento, 1617 E. Fourth St., 92701, Councilmember, City of Santa Ana/Businessman
Ms. Jessica B. Cha, 1245 Cabrillo Park Dr., 92701, Santa Ana Businesswoman/Attorney
Ward 3 Election
Mr. Jose Solorio, 1201 E. Fairhaven Ave., Apt 8C, 92705, College Trustee/Businessman
Mr. David De Leon, 4030 Georgine St., 92703, Business Account Manager
Ms. Ana Urzua Alcaraz, 2229 N. Broadway St., Apt. H, 92706, Community Health Advocate
Mr. Juve Dan Pinedo, 2201 Freeman St., 92706, Senior Vice President
Mr. Patrick D. "Mr Patrick" Yrarrazaval-Correa, 2216 N. Flower St., 92706, Teacher/School Counselor
Mr. Joshua Mauras, 2737 Freeman Lane, 92706, Attorney
Mr. Shane Ramon Barrows, 2141 N. Forest Ave., 92706, Police Officer/Parent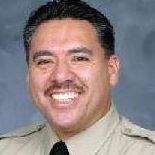 Ward 5 Election
Mr. Juan Villegas, 1054 W. Santa Ana Blvd. #22, 92703, Sheriff Officer/Educator
Mr. Roman Reyna, 2205 W. 7th St., 92703, Councilmember, City of Santa Ana
Observations:
In a city like Santa Ana, with so many voters who don't pay much attention to local politics, a candidate's position on the ballot is rather important.
The winners in today's random draw to determine the order on the ballot include: Mayoral Challenger Benjamin Vazquez and Ward 3 candidate Jose Solorio as well as Ward 5 challenger Juan Villegas. They all will be listed first on the ballot in their respective races. Solorio in particular really scored as he is facing off against six other contestants for Ward 3 and there is no incumbent in that race.
Ward 1 incumbent Vincent Sarmiento also will be listed first in his race but he has to be worried as his challenger, Jessica Cha, bought a candidate's statement and her father, Walter Cha, is a wealthy DTSA landlord. Sarmiento almost lost his last election, four years ago, to a lady who did not campaign. Imagine what might happen if Cha actually raises money and mounts a serious offensive in Ward 1?