Santa Ana's Tristan Pacheco was selected to play in the USA National team Development games. This is an invite only event and he was selected based on his performance at the USA regional Development Camp where he had to earn his spot competing against high school kids because there weren't many kids in his age group.
Pacheco is also a 7th grader at MacArthur Fundamental Intermediate and a participant at Santa Ana Pop Warner on Joe Ramirez's PeeWee Football team.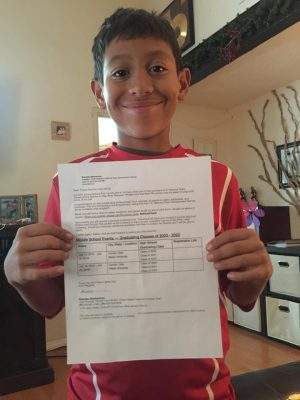 USA Football evolves and grows the sport through innovative standards and best practices to advance coach and player development, participation and safety within the fun of the game and its inherent values. As the sport's national governing body and member of the U.S. Olympic Committee, USA Football partners with leaders in medicine, child advocacy and athletics to support positive football experiences for youth, high school and other amateur players. Follow USA Football at www.facebook.com/usafootball or on Twitter @USAFootball.