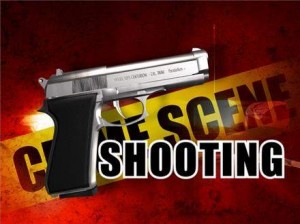 The latest gang-related drive-by shooting in Santa Ana targeted two Saddleback High School students who are known to be gang members.  One boy was walking while another student was on a bicyle, as they traveled south on Baker Street, near West Alton Avenue on Wednesday afternoon.  A vehicle pulled up at around 2:55 pm and several shots were fired, according to the O.C. Register.
The boy who was on foot was shot in the neck and shoulder.  He was lucky – he escaped with non-life threatening injuries.  No one else was injured.
The fellow on the bike took off but was found by SAUSD police officers on a nearby bike trail, after they determined that he matched witness descriptions.  He was carrying a 9mm pistol but the police investigators figured out he was not the shooter, based on the bullet casings found at the crime scene, which were from a different weapon.  He was however arrested for illegal possession of a gun.  Police did not reveal his name or age.
The SAPD has not provided a description of the suspects or their vehicle.
The shooting happened in Santa Ana's Ward 4, which is represented on the City Council by Councilman David Benavides.