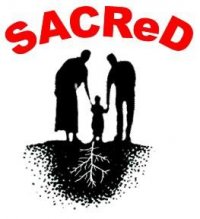 The Santa Ana Collaborative for Responsible Development, otherwise known as SACReD, held a meeting last night at the offices of Latino Health Access, where they proceeded to bash property rights and argue for more "transparancy" in Santa Ana.
If this group is so into transparency why don't they have their own Facebook page – or even a website?  They don't even list their members anywhere!
Check out what they are demanding: "Proponents for increasing transparency feel that a new policy is direly needed to streamline the planning process allowing for impacted residents to actually address concerns prior to a project being submitted to the city, as opposed to continually playing defense after the fact. This would come in the approach of holding meetings months before, at the onset of and after a development project is turned over to city staff," according to the OC Weekly.
Are you kidding me?  They want to know what is going to happen before a development project is even submitted to the Santa Ana Planning Agency?  Maybe these guys should hire some psychics?
There are already laws that demand that developments fit the zones they are planned to go into.  And then the developments have to be vetted by the Planning Agency and the Planning Commission.  Then there is an Environmental Impact Report.  And the public is allowed to comment many times.
What this is really about is sour grapes over the One Broadway Plaza project – which voters approved at the ballot box!  How much more transparent can you get?
But wait, SACReD wants more – "Other reforms would include, in part, areas of notification, lobbying, and oversight commissions."  Again, insane!  We already have a Planning Commission. This SACReD mob is a bunch of screaming, liberal unelected lefties who are mad because they are always ignored.  Well, maybe that is their own fault?
These are the same yahoos who backed lefty Alfredo Amezcua for Mayor of Santa Ana in 2010.  Mayor Miguel Pulido thrashed him.  Now they are backing union hack Julio Perez for the 69th A.D.  Perez is in last place, at 4% of the vote, according to a survey conducted by another candidate.  These poor guys always back the wrong candidate – no wonder they have no pull in Santa Ana.  Whiners.  The one thing they don't hold "sacred" is property rights.