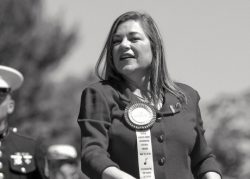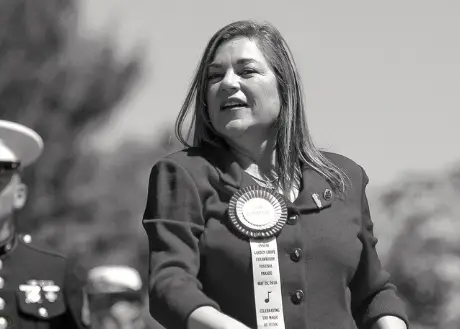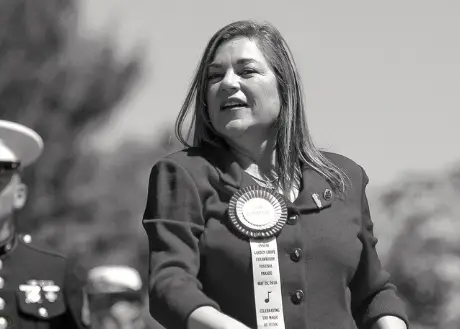 Congresswoman Loretta Sanchez, Representing California's 47th Congressional District
MEDIA ADVISORY, FOR IMMEDIATE RELEASE: May 26, 2011
MEDIA CONTACT: Paula Negrete 714-621-0102/714-292-0166
REP. SANCHEZ RELEASES PUBLIC SCHEDULE FOR MAY 28 – 30
WASHINGTON, D.C. – Congresswoman Loretta Sanchez (CA-47) today released the following schedule of events for May 28-30 of interest to media and the public. Please note that these events are subject to change. If you plan on attending any event, please verify the details with Rep. Sanchez's district office in advance.
Saturday, May 28
9:00AM- 11:00AM 53RD ANNUAL GARDEN GROVE STRAWBERRY FESTIVAL PARADE
Rep. Sanchez will walk in the Strawberry Festival Parade and be accompanied by students from the Pacifica High School NJROTC. For more information on the Strawberry Festival Parade visit http://www.strawberryfestival.org or call 714-638-0981. This event is open to the public/media.
Location: The parade begins at Ninth Street and Chapman Avenue and continues on Euclid Street. Parade ends at Stanford/Euclid in Garden Grove
Monday, May 30
10:00AM- 10:45AM TRI-CITY MEMORIAL DAY OBSERVANCE AT SANTA ANA CEMETERY
Rep. Sanchez will speak and attend this Memorial Day Service. The event is sponsored by veteran and community service organizations. This year's theme is "Welcome Home Vietnam Veterans." This event is open to the public/media.
Location: Santa Ana Cemetery 1919 Santa Clara Ave., Santa Ana 92701
11:00AM- 12:00PM VFW ANAHEIM POST 3173 AND AMERICAN LEGION POST 72 MEMORIAL DAY SERVICE
Rep. Sanchez will attend the Memorial Service. This event is open to the public/media.
Location: Anaheim Cemetery, 1400 East Sycamore St., Anaheim 92805
# # #
United States House of Representatives
1114 Longworth House Office Building • Washington, DC 20515
Phone: 202-225-2965 • Fax: 202-225-5859