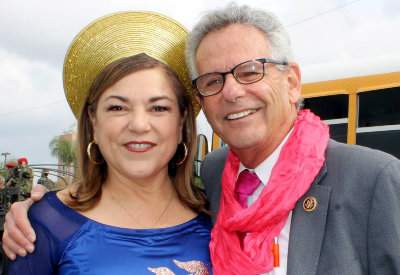 Congresswoman Loretta Sanchez, Representing California's 46th Congressional District
FOR IMMEDIATE RELEASE: July 10, 2015

MEDIA CONTACT: Emily Morris, Emily.Morris@mail.house.gov, 202-225-2965
REP. LORETTA SANCHEZ TO CO-HOST COMMUNITY TOWN HALL IN WESTMINSTER WITH U.S. AMBASSADOR TO VIETNAM
WASHINGTON – Congresswoman Loretta Sanchez (CA-46), founder and Co-Chair of the Congressional Caucus on Vietnam, will co-host a community town hall, featuring United States Ambassador to Vietnam Ted Osius, this Sunday, July 12, 2015 at 1:30 p.m. PST. The town hall will focus on Vietnam's deteriorating human rights record and development of democracy as well as the Trans-Pacific Partnership (TPP) trade negotiations.
The event, held in conjunction with Reps. Alan Lowenthal (CA-47), Dana Rohrabacher (CA-48), and Ed Royce (CA-39), and in partnership with Coastline Community College, will be held at the Le-Jao Community Center, 14120 All American Way, Westminster, CA 92683.
The town hall is open to the public. Attendees are encouraged to arrive early because seating is limited. There will be a question and answer session at the end of the event to allow attendees to pose questions to the Ambassador and Members of Congress.
WHAT:
Community town hall with U.S. Ambassador to Vietnam Ted Osius
WHEN:
Sunday, July 12, 2015
1:30 p.m. – 3:30 p.m. PST
WHERE:
Le-Jao Community Center, Coastline Community College, 14120 All American Way, Westminster, CA 92683
###