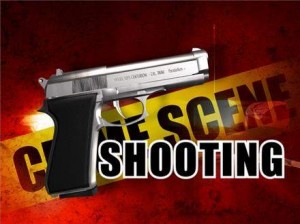 An admitted gang member was shot on Friday afternoon at about 1 pm, while walking on in Santa Ana, near Halladay Street and St. Andrews Place, according to the O.C. Register.  The incident happened just south of Madison Park.
A black Chevrolet SUV with three males inside pulled up beside the victim and he was fired at by one of the male occupants of the vehicle, when the victim began running from them.  He was injured in his left ankle by bullet fragments.
Police officers surmised that the man was injured when a bullet hit the ground and broke up into pieces which entered the man's ankle.  The victim knew he was hurt when his shoe started to fill up with his own blood.
Of course the shooter and his fellow gang members got away as they sped off in the SUV.
The injured man is expected to survive.
This incident happened in Santa Ana's Ward 1, which is represented by Santa Ana Mayor Pro Tem Vince Sarmiento.