[cardoza_wp_poll id=12]
It is a big night tonight in Downtown Santa Ana – with both the First Saturday Downtown Santa Ana Art Walk and the OC Film Fiesta – but does the general public in Santa Ana care about any of this?
Most Santa Ana families were fighting to stay cool today and many were out and about supporting youth sports.  The MainPlace Mall was full of families enjoying their air conditioning as was the MainPlace Picture Show Theater where you can watch a first-run movie, several weeks after its release, for just two bucks.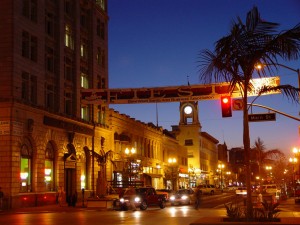 But were any families heading for Downtown Santa Ana tonight?  I would submit that most Santa Ana residents can't do much here in town.  If you want to watch a first run movie when it comes out you have to go to the Block of Orange (or the Outlets as they now call themselves) or to the Century Theaters in Orange, the Irvine Spectrum, the Tustin Depot, or the Edwards Theater over by South Coast Plaza.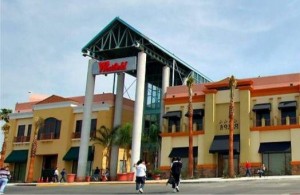 We are lucky to have the MainPlace Mall.  We would have had the South Coast Plaza too but our City Council at the time chased them away to Costa Mesa.  That sounds like our current City Council, which voted to ban big box retailers.  How many Wal Marts, Best Buys etc., have opened up elsewhere as a result, taking countless jobs and tax revenue with them?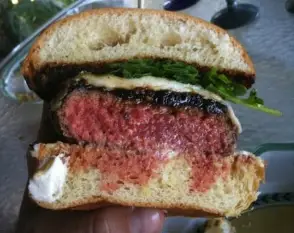 For Santa Ana families it doesn't make much sense anymore to head to Downtown Santa Ana. Who can afford the overpriced, under-cooked hamburgers at The Playground?  Or the overpriced grilled cheese sandwiches at the Grilled Cheese Spot?  Or the overpriced drinks at Chapter One: the Modern Local?
So what Downtown do you like to go to?  Brea's Downtown was controversial because redevelopment funds were used there but they have a Comedy Club and several fun family restaurants, including a Buffalo Wild Wings that was supposed to open in Santa Ana until NIMBY's sued the owner and he headed for Brea instead.
What about Garden Grove's Main Street?  It is a bit retro but they do have some family restaurants (although I don't recommend Azteca, given their awful OC Health record).
Fullerton's Downtown has a lot of bars in it – but they also have a Spaghetti Factory that is a family favorite.  But they have a black eye too after their cops killed a mentally ill homeless man – Kelly Thomas.
How about Old Towne Orange?  They host the very popular International Street Fair and have a nice mix of antique stores, boutiques and restaurants (including a great Lebanese restaurant and one of my favorite Cuban restaurants).
Huntington Beach has both a downtown and a boardwalk that includes lots of great restaurant and snacks plus the allure of the beach (but don't go there for the U.S. Open of Surfing as rioters messed up the last one).
Placentia has an Old Town that has retained the Mexican American flavor that the gentrifiers want to remove from Downtown Santa Ana.
What about Laguna Beach?  I hate driving through there as it is too overcrowded, but they have an arts scene that predates Santa Ana's – and their artists actually make a living at it.
What is your favorite Orange County Downtown?
[cardoza_wp_poll id=12]