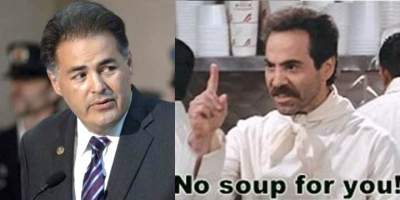 [cardoza_wp_poll id=23]
Santa Ana City Manager David Cavazos in a letter released Tuesday night acknowledged having a romantic relationship with a city employee, according to the Voice of OC.
The whole mess came to the surface when Mayor Miguel Pulido "harshly criticized Cavazos for carrying on the relationship during a meeting with union leaders. The mayor went so far as to as to name the city employee in the meeting."
Cavazos however thinks it is no big deal. He wrote in his letter that, "Absent some proof that I have violated my contract, rule, policy or any law, I would appreciate that you respect my privacy and the privacy of City employees."
According to the Voice of OC's sources, most council members – with the exception of Pulido and Councilwoman Michele Martinez – are backing Cavazos on the matter.  That should come as no surprise since Councilman David Benavides dumped his wife when he ran for Mayor, unsuccessfully, against Pulido and then dated and married one of his city commissioners.  And Councilman Roman Reyna, who is Benavides' longtime amigo, surely will do whatever Benavides tells him to.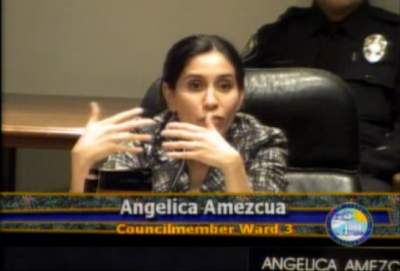 Councilwoman Angelica Amezcua's response was typically lame –  she said that "from a larger perspective the city manager has been doing a "great job" administering the city, and she wants to take a wait and see approach."
Here is the problem with Santa Ana's top boss dating his employees – how do we know that he isn't playing favorites and how do we know that the employee(s) feel comfortable saying no to his advances?
Did we learn nothing from the Carlos Bustamante debacle?  Maybe someone needs to show Cavazos how to use Tinder?
Cavazos is one of the highest paid city managers in the nation.  Surely he can use that wallet to go find a woman who doesn't work for him?
[cardoza_wp_poll id=23]