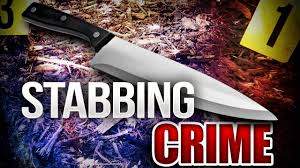 Two men were arguing at the 1200 block of West Second Street, in Santa Ana, this evening at around 6:55 p.m., when one of them stabbed the other multiple times, according to the O.C. Register.
The stabbing victim was taken to the UCI Medical Center in Orange.  While he was in serious condition he is expected to survive.
The suspect took off on foot.  It is not clear yet if the men knew each other and what exactly led to their argument.  The police did not reveal their ages or names and no other details were made available.
The stabbing occurred a few blocks northwest of Santa Ana High School, a half mile from the Santa Ana Police Headquarters., in Santa Ana's Ward 5, which is represented by Councilman Roman Reyna.