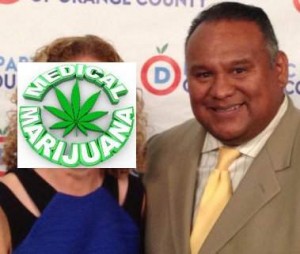 Kandice Hawes, of OC Norml, told the Voice of OC that the group that campaigned for Measure CC is now considering legal options including suing the city, and starting a re-call of council member Vince Sarmiento and Mayor Pro Tem Sal Tinajero.
Hawes feels both "mislead the public" as they pushed voters towards measure BB (which regulates local medical marijuana dispensaries).
Tinajero was reelected in this year's November General Election.  Sarmiento is coming up for reelection in 2016.
Should Councilmen Sarmiento and Tinajero be recalled over Measure BB?  Vote in the poll below and let us know where you stand!
Loading ...