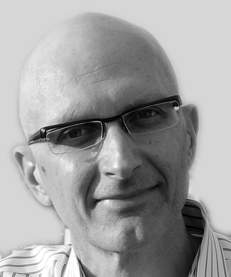 Jeb Brugmann, a renowned expert on Urban Strategy, will be making a presentation about an analysis he has prepared regarding Downtown Santa Ana's economic potential for food, health and wellness, culture and recreation, on December 12, 2014, from 8:30 am to 10:30 am, at Santa Ana's First Presbyterian Church, located at 600 North Main St., in DTSA.
Brugmann's report concludes that the greatest available source of buying power for both retail and service operations in DTSA is the residents of Central Santa Ana. Most of the new businesses in DTSA have completely ignored these residents, perhaps to their own detriment.
Brugmann's findings are supported by other successful downtown "wellness district" projects in the U.S., which have also focused on retail and services for the established local resident population.
For more information call 714-815-2653 or email Madeleine Spencer at spenc110@mail.chapman.edu.
Jeb Brugmann, TNP Partner, is a strategist and innovation process expert for business, government, and the non-profit sector. He has been internationally recognized for his contributions to the fields of urban sustainability planning and 'base of the pyramid' (BoP) business development. He brings a great deal of experience to TNP clients in these areas, having worked with municipalities in 28 countries and supported a range of corporate clients to achieve outcomes with both social and commercial impact.
In 1990, he founded ICLEI-Local Governments for Sustainability, the largest international association of local governments. He served as ICLEI's Secretary General from 1991-2000, building its global programmes and operations, and playing a substantial international role in the establishment of the urban best practices field. In 2004, Jeb co-founded The Next Practice with Prof. C.K.Prahalad, focusing the development of TNP's methodologies for consumer insights, market analytics, and co-creation process to develop new market ecosystems.
Jeb has a degree in economics from the University of Massachusetts and is a graduate of Harvard University in public management. He is also a Senior Associate with the University of Cambridge (UK) Programme for Sustainability Leadership. His latest book is titled Welcome to the Urban Revolution: How Cities Are Changing the World.