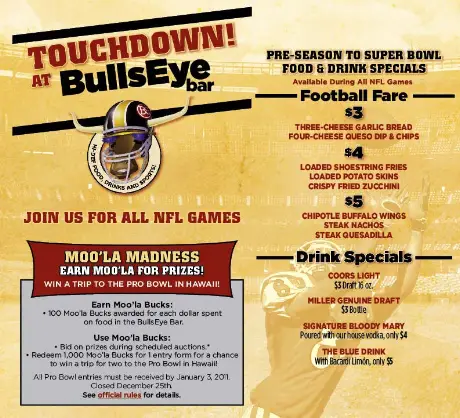 The new BullsEye Bar is set to open at Santa Ana's Black Angus Steakhouse, which is located at 1350 N. Tustin Ave., this Friday, Jan. 7.
BullsEye Bar features $3 Happy Hour Well Drinks, Wine and Beer, from 4 to 7 pm, Monday through Friday.  They offer monthly food and drink specials, which you can see by clicking here.  They have free WiFi in the bar and you can watch your favorite sporting events on Hi-Def flat screen T.V.'s.
You can visit the BullsEye Bar on Facebook by clicking here.  Check out the Santa Ana BullsEye Bar online at this link.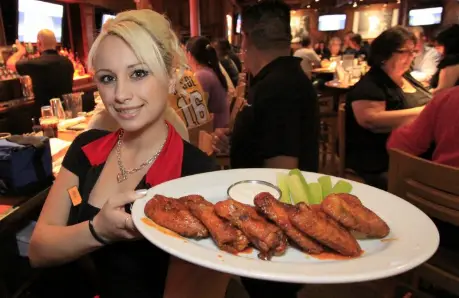 Contact James Berry to schedule VIP space for your booster club, alumni group and fan club, by clicking here.
Monday – Friday: Open 4pm
Saturday – Sunday: Open 10am