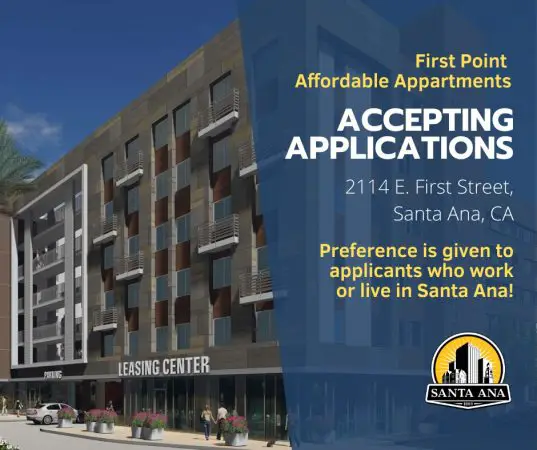 Affordable large family units are now available now at the First Point Apartments in Santa Ana.
This apartment community is located at 2114 E. First St. and includes 522 one-, two-, three- and four-bedroom apartment homes.
Preference is given to applicants who live or work in Santa Ana.
Apply at https://www.conamwaitlist.com/first-pointe.