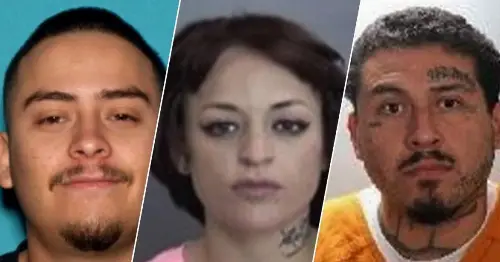 The FBI and several local police departments in Orange County announced a crackdown on a couple of gangs including the Brownwood Gang, which is largely based in Anaheim at a news conference on Wednesday.
Sixteen alleged members of the Brownwood street gang are facing charges including:
Felon in Possession of Ammunition
Possession of a Firearm in Furtherance of a Drug Trafficking Crime
Possession of Unregistered Firearms and a Destructive Device
Possession of Firearms Not Identified by a Serial Number
Transporting Unregistered Firearms and a Destructive Device in Interstate Commerce
Ten of those people were arrested and three of them including Jonathan Castaneda, Cassandra Camacho and Cristobal Flores are considered fugitives.
The Anaheim police began investigating the case back in July 2019, alleging that the Brownwood Gang was involved in illegal firearms sales and drug distribution in Orange County.
Brownwood Gang members would travel from Texas to California to trade guns for drugs and then other gang members would illegally sell those guns and also narcotics throughout Southern California.
The FBI bought drugs and guns from several of the charged gang members a number of times between July 2019 and August 2020 using a confidential source. That confidential source made 25 separate purchases of approximately 759 grams of methamphetamine and 23 guns, according to the FBI.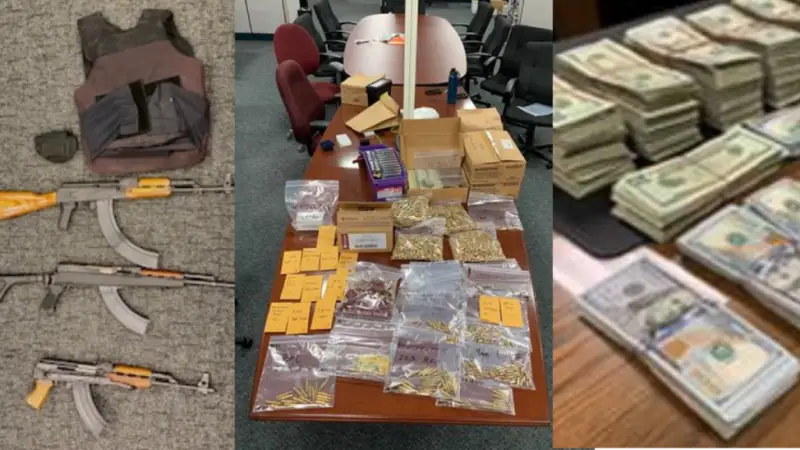 The FBI, DEA and other agencies also seized six rifles and pistols; rifle scopes; AR15 upper receivers; one suppresser; and one pipe bomb as well as drugs, cash and a Sig Sauer handgun and the operation on Wednesday led to the seizure of seven more weapons.
Joining the FBI and DEA at Wednesday's news conference were members of the Anaheim, Los Angeles, and Santa Ana police departments, along with the Los Angeles County Sheriff's Department, all of whom were involved in the task forces and the gang investigations. Also involved were members of the Riverside, Fullerton and Huntington Beach police departments, among other law enforcement agencies.