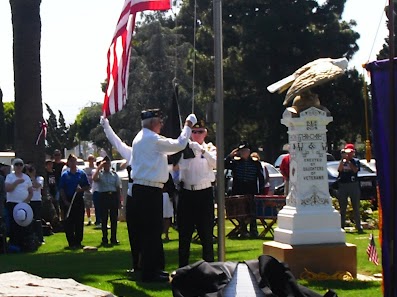 The Santa Ana Cemetery is hosting their annual Memorial Day Program on Monday, May 25, 2015 at 10:00 a.m., at 1919 Santa Clara Ave., in Santa Ana.
The event is titled "Lest we Forget" and will feature:
100th Anniversary of the Dedication by the Daughters of Union
Veterans of the Civil War Eagle Monument to the Unknown Dead of the Civil War – 1861-1865
Salutes by Civil War Cannons & Veteran Honor Squad
Parade of Flags
Memorial Wreaths Music, Speeches & Much More!
Sponsored by Veteran & Community Service Organizations and the Orange County Cemetery District.
Barbecue to Follow at Santa Ana Veterans Hall, located at 1404 N Grand Ave., in Santa Ana.