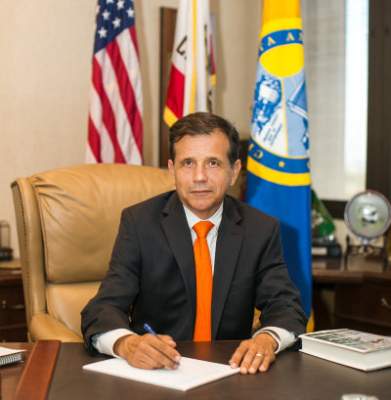 Mayor Miguel Pulido
Press Release, For Immediate Release: May 22, 2105
Press response: DA investigation
I am pleased to be vindicated by the Orange County District Attorney. After a lengthy investigation, I am happy that the DA's conclusions of no wrongdoing were consistent with my understanding of the actions I took. In addition, the FPPC violations, which I have corrected, are reporting violations which I believe constituted no harm to the public. I believe that whether or not my father traded his business property for a home in Westminster has no impact on how I vote to reduce smog in Southern California, in my capacity as a board member for the AQMD.
I am relieved that after interviewing numerous witnesses – government experts, percipient witnesses and the Santa Ana City Attorney, and after involving the Orange County Grand Jury, closely reviewing 9,201 pages of subpoenaed documents, the District Attorney has exonerated me from wrongdoing.
Serving in public office is a responsibility I take seriously. In the course of conducting City Council business with lengthy agenda reports and complex items, it is possible to inadvertently, and without malice, make a vote in error.
The facts surrounding this entire investigation center on a vote that occurred on a 500-page agenda. The item was a renewal of an existing contract for $50,000 that had previously been put out for formal bid, was awarded to the lowest bidder and was unanimously approved by the rest of the city council. At no time did I attempt to influence, or even discuss the contract, with other council members or city staff. My affirmative vote had no bearing on the outcome of the contract for NAPA auto parts, and there was clearly no personal benefit to me. Further, the allegation that I benefited from a land trade with the owner of the NAPA store was proven to be factually inaccurate and substantiated by multiple appraisals.
I am happy that this investigation has been terminated and that I can now move forth to fully focus as mayor on the City's business.
###