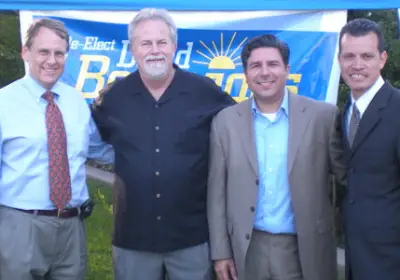 Rancho Santiago Community College District Trustees Mark McLoughlin and Dave Chapel both live in Santa Ana's upscale Floral Park neighborhood and now, thanks to redistricting, they have to run against each other, in November, for the new Area 5.  One of them will lose and face the end of his political career.
Chapel complained about the redistricting in an email that the OC Weekly got a hold of.  But he could not stop progress.  The neat thing about the redistricting is that the Rancho elections are now area-specific.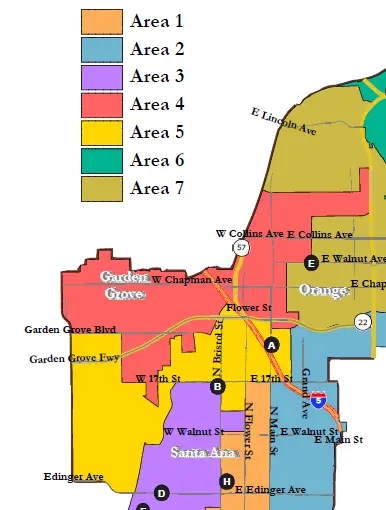 It is by the way possible for a Latino candidate to beat both McLoughlin and Chapel, as they will presumably split the white vote and Area 5 does extend into the more Latino west part of Santa Ana, as seen in the map above.  However no Latino candidates have announced yet for this seat.
According to McLoughlin's bio, he was "elected to the Board in November 2008, Trustee Mark McLoughlin, CPSM, brings 30 years of Fortune 500 corporate experience to his post.  McLoughlin serves as the Board's vice president in 2012. He continues to serve on the RSCCD Facilities and Legislative Committees, and is a member of the District Foundation Board."
McLoughlin is not afraid of controversy.  He drew ire this year when he publicly opposed the completion of a popular bike trail that ends in the Floral Park and Fisher Park neighborhoods.  He also was heavily involved in the recall of former SAUSD Trustee Nativo Lopez.
McLoughlin will be tough to beat however as he is a longtime ally of Santa Ana Mayor Miguel Pulido and he will likely coordinate his campaign with that of Jose Solorio, the termed out State Assemblyman who is running for Area 1 of the Rancho Santiago Community College District's Board of Education.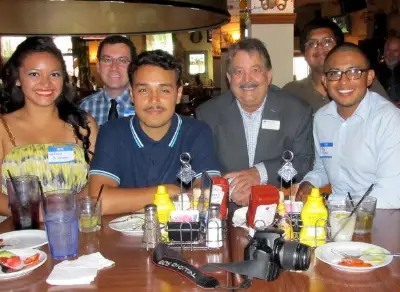 According to Chapel's bio he "was elected to the Board in 2004. He represents the Board on the Orange County School Boards Association and the Nominating Committee on School District Organization.  Dr. Chapel possesses a wealth of teaching and administrative experience.  He is currently a professor of education and supervisor of student teachers at Argosy University in Orange County. He started his career in education as a substitute teacher in the Los Angeles Unified School District.  Later, he taught high school in Bellflower and Huntington Beach."
Alex Flores, a student leader at Santa Ana College and a longtime ally of Santa Ana Council Member Michele Martinez, is assisting Chapel's campaign.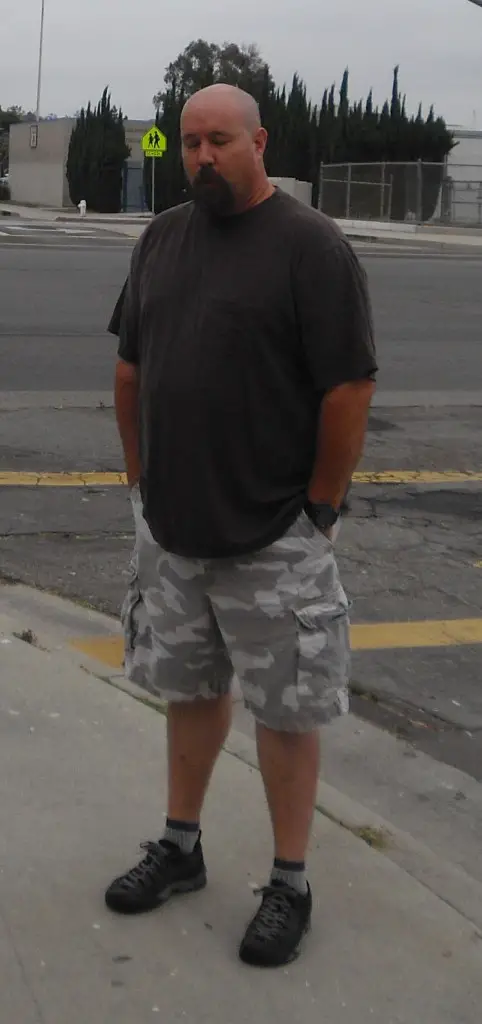 In related news, Republican Central Committee member Thomas Gordon is running for Area 3 of the Rancho Santiago Community College District's Board of Education.  He is highly unlikely to get support from McLoughlin, Chapel or Solorio.  I am told that possible opponents to Gordon include Santa Ana Parks and Recreation Commissioner Ken Nguyen and LULAC leader Zeke Hernandez, who is also rumored to be interested in running against Solorio.
Araianna Barrios, a registered Decline to State voter, is running for Area 7.  She is closely associated with the OC GOP.