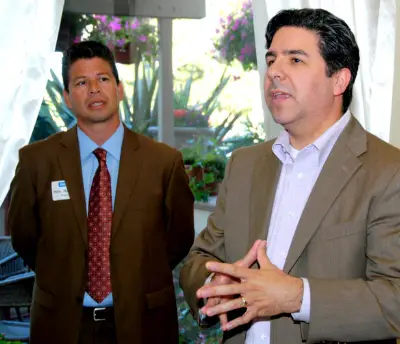 SAUSD Trustee Roman Reyna has confirmed on this Facebook page that he is running for the Santa Ana City Council, again, this November.  Reyna will be a candidate for Ward 5, which is currently held by Santa Ana Mayor Pro Tem Claudia Alvarez.  She is termed out however a lawsuit filed by Santa Ana Parks and Rec Commissioner Max Madrid is seeking to compel the Santa Ana City Clerk to issue nomination papers to Alvarez, on the grounds that Measure D, which extended Council terms, reset the term limit clock for Alvarez. If Madrid's lawsuit prevails Reyna will have to face off against Alvarez – again.  She already beat him once, back in 2004.  In that race Alvarez got over 26,500 votes while Reyna got only 10,720 votes, according to Smart Voter.
Reyna attended both Fremont Elementary School and Santa Ana High School, according to his SAUSD School Board bio.  He is working towards a bachelor's degree in Youth Development from Springfield College in Los Angeles, Calif.  He was elected to the SAUSD School Board in 2008, and is now walking away from the board after serving only one term.
Reyna is a youth program director at the YMCA of Orange County.  He previously worked at the Santa Ana Boys and Girls Club.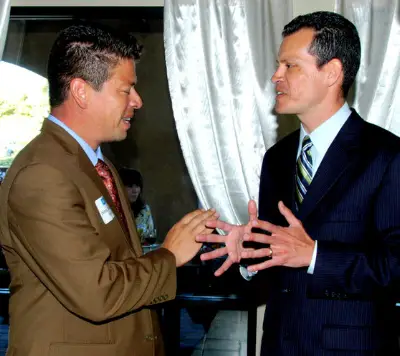 Reyna is closely allied with Santa Ana Council Member David Benavides, who lately has been one of Council Member Carlos Bustamante's only defenders.  Bustamante was recently charged with a number of felony sex crimes and public theft charges.
While Alvarez' critics are celebrating Reyna's entry into the race for Ward 5 they should do so with caution.  He is also closely allied with Santa Ana Mayor Miguel Pulido, who is also backing former Santa Ana Council Member Brett Franklin, in Ward 3.  If Franklin and Reyna prevail, they will combine with Pulido and Benavides and form a conservative Council majority.
Santa Ana property manager Karina Onofre, a Republican convert, is also running for Ward 5.