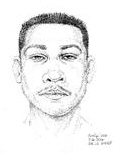 Santa Ana Police Department Advisory
UPDATED INFORMATION ON STRANGER ABDUCTION/SEXUAL ASSAULT
DATE: 7/18/12
LOCATION: 1400 S. Townsend
SUSPECT: Male, Hispanic, 25-35 years of age, thin to medium build, Short Spiked up black hair, with a thin mustache, and medium complexion.
WEAPON: None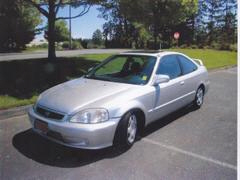 VEHICLE: Late 1990's Honda Civic 2-door coupe, Silver in color, tinted windows, Moon-roof, fin/spoiler on trunk lid, spoked alloy wheels.
SYNOPSIS: On 7/15/12, between 1800 and 1820 hours, the above listed male suspect approached the 6 year old female victim and forcibly pushed her into his vehicle. The suspect drove away from the location to a parking lot in the vicinity. The suspect proceeded to sexually assault the child victim. The suspect then drove the victim back to the area of Edinger and Townsend where he released her.
REFER ANY INFO OR SIMILARS TO: Ed Zaragoza @ (714) 245-8351
Address/Location
Santa Ana Police Department
60 Civic Center Plaza
Santa Ana, CA 92701
Contact:
Emergency: 9-1-1
Non-emergencies: 714-245-8042
Click here for more info.