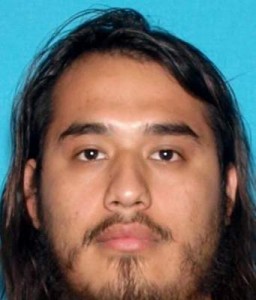 A 25-year-old man was riding a Harley-Davidson Sportster motorcycle southbound on Red Hill Avenue this morning died at 6:45 a.m. when he slammed into the back of a street sweeper, according to the O.C. Register.
The victim has been identified as Mateus Castro. He was ejected from his motorcycle when he crashed into the street sweeper, near the 2800 block of Red Hill, according to the SAPD.
According to his girlfriend, Kenia Plazola, Castro was riding her motorcyle because the brake lights on his own motorcycle were not working and his license plate had broken off. Plazola also says that the motorcycle that crashed was found to have been in second gear – which is about 20 mph. She said that Castro had been riding Harley motorbikes for over three years and he was a very safe driver.
Responding paramedics pronounced the rider, Castro, deceased at the scene. The driver of the sweeper vehicle remained at the scene where he cooperated throughout the investigation. Alcohol and/or drugs do not appear to be a factor.
Tustin police initially responded to the accident but it was near Red Hill and East Warner Avenues, on the other side of their city border with Santa Ana.
The SAPD had to close down southbound Red Hill Avenue between East Warner Avenue and Barranca Parkway during their investigation.
The northbound lanes of the street remain open but police are advising drivers to avoid Red Hill Avenue until at least Thursday afternoon.
Any person who may have witnessed this collision or has additional information is asked to call SAPD Investigator Bao at (714) 245-8214.