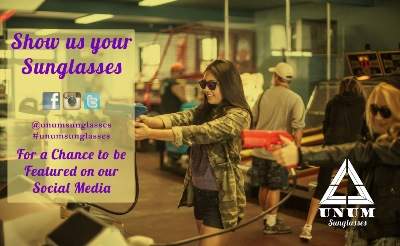 Santa Ana resident and community activist Alex Flores is hosting a Business Launch Party for his enterprise, Unum Sunglasses, on Thursday, December 12th, from  6:30pm – 9pm, at 207 N. Main St., in Santa Ana.
The event will feature music by Dj Tytonix. To RSVP email aflores@unumsunglasses.com or call 714-474-8768.

In the summer of 2013 the idea of Unum Sunglasses came to founder Alex Flores as a challenge, to dream big and establish a platform to give back. Given this challenge, Flores began to work hard and believed in the possibility of creating a universal sunglass line with a range of bold colors. He quickly began working to make this vision into a reality and decided to name his sunglass line after a word from his favorite motto "E Pluribus Unum", Out of Many One.
Unum Sunglasses is a company that provides classic sunglasses in a variety of colors to suit any mood or outfit . More than that, Unum is a brand with an identity. The identity emphasizes community, and they will establish and reinforce this by donating 10% of all proceeds to educational scholarships.