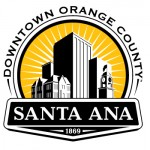 City of Santa Ana, Downtown Orange County
Community: CITY ANNOUNCES SANTA ANA SMALL BUSINESS INCENTIVE PROGRAM
SANTA ANA, CA (December 5, 2013) – If you are a new business (in business a year or less), have 5 or less employees and are located in a commercial storefront, your business could be eligible to receive a $5,000 reimbursement for start-up business costs that you have incurred during your start-up phase.
Examples of Start-up costs can be, but not limited to:
• City Business License Fee
• Signage
• Inventory Purchase
• Utility connections/reconnections (Sewer, Water, Telephone)
• Zoning Permit Fees
• Architectural/Design fees
• Shipping/Packaging Fees
• Advertising/Printing/Website Presence
• Accounting Services
• Purchase of equipment or furnishings
• Office Supplies
• Internet Connection
• Rent/Lease payments (1 month with copy of lease)
• Insurance Costs
Applications are now available.
Please Contact: Marc Morley, City of Santa Ana Economic Development Division at (714) 647-6588
or mmorley@santa-ana.org to receive more information on how to receive an application.
####
For full details, view this message on the web.