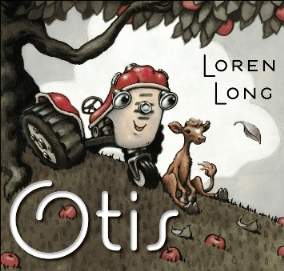 Santa Ana Unified School District
Media Advisory: Santa Ana USD children to help set world reading record
October 3, 2013
Heninger Elementary School With Otis the Tractor!
Event: Dressed as either farmers or farm animals in support of the book Otis by Loren Long, hundreds of pre-Kindergarten and Kindergarten students at Heninger Elementary School will join 2 million children across the country in listening to the popular storybook Otis provided to the school by Jumpstart, in conjunction with the Pearson Foundation and THINK Together.
Read for the Record is a national event, which promotes quality early childhood education and early literacy for at-risk children ages 0-5. The media is invited to attend the record-breaking reading event which is part of the national Jumpstart's Read for the Record campaign. Each child will take home their own copy of Otis by Loren Long thanks to a donation of nearly 400 books by Jumpstart, 40 books by the Pearson Foundation, and 30 from THINK Together.
Who:
· Santa Ana Unified School District Early Childhood Education Department
· Heninger Elementary School staff, parents and students
· José Solorio, Vice President, Board of Trustees, Rancho Santiago Community College District (RSCCD).
When: Thursday, October 3, 2013
10:00 a.m.
Where: Heninger Elementary School
(Multi-Purpose Room)
417 W. Walnut St.
Santa Ana, CA 92701
###