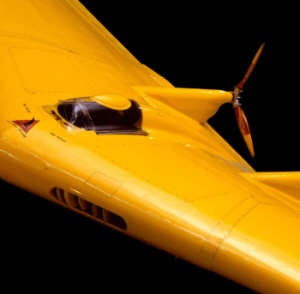 FOR IMMEDIATE RELEASE
September 6, 2011
Contact: Jenny Wedge, (949) 252-5182 (office)
JOHN WAYNE AIRPORT ANNOUNCES ART INSTALLATIONS TO CELEBRATE NEW TERMINAL C
SANTA ANA, Calif. – John Wayne Airport (JWA) will present four unique and exciting art exhibitions to celebrate the opening of the new Thomas F. Riley Terminal C in November 2011.
"For 20 years, John Wayne Airport has quietly and professionally presented world-class art exhibitions that have engaged and entertained millions of visitors," said Karin Schnell, chair of the John Wayne Airport Arts Commission. "We are very excited to celebrate the opening of Terminal C with four superb new exhibitions – and with four amazing artistic partners: the Smithsonian Institution, Boeing, the Bowers Museum and artist-team Beth Nybeck and Dick Jobe."
The Airport is pleased and proud to announce the presentation of "In Plane View" – an exhibition of 56 large-format photographs by Carolyn Russo showcasing the aesthetic quality of some of the Smithsonian National Air and Space Museum's iconic aircraft. With close-up facets, sculptural forms and life-like elements, "In Plane View" directs viewers' attention to the often-overlooked simple elegance of aircraft design. Russo, photographer to the National Air and Space Museum, exposes the bold colors, textures, shapes and patterns that characterize diverse flying machines and, with her lens, transforms technology into art.
The exhibit is divided into five categories: (1) Speed, Bursts, Movement; (2) Flora, Fauna and Anthropomorphism; (3) Graphics; (4) Textures and Skin; and (5) Propellers. Russo's photographs reveal different layers of meaning through their unconventional representations of well-known aircraft and spacecraft. In combination with quotes from pioneers, pilots, poets and other artists whose words resonate with these images, Russo's work evokes the beauty, wonder, excitement and thrill associated with flight. "In Plane View" will be on display in the Vi Smith Concourse Gallery in Terminal C across from Gates 18 through 21 between mid-November 2011 and the end of March 2012.
In the Terminal A portion of the Vi Smith Concourse Gallery, The Boeing Company will present an exhibit titled "Enduring Innovation: Boeing in California." The exhibition will feature photographs showing the past, present and future of Boeing in California.
"The story of Boeing in California is one of innovation and reflects the state's amazing aerospace legacy," said Charles Toups, vice president and general manager of the Boeing Huntington Beach site. "Many inventions and improvements that have found their way into our daily lives or enriched our world began here in California, such as GPS and the Space Shuttle. We're glad to have the opportunity to share this incredible history with the many visitors who pass through John Wayne Airport."
The Boeing images will be on display across from Gates 2 through 5 from mid-November 2011 through March 2012.
A new Airport exhibition space titled "ORANGE COUNTY: Destination Art & Culture," will also debut in November 2011. Eleven wall-mounted art cases will be located prior to security screening in the Riley Terminal complex along a new pedestrian walkway connecting Terminals B and C. The space will allow JWA to "connect" Orange County's non-profit art and cultural organizations with the millions of passengers and visitors who travel through the facility each year. John Wayne Airport is delighted to partner with the Bowers Museum to present the very first exhibition in this new space. The exhibition will include imagery that defines the mission and history of the Bowers Museum and will showcase the Museum's ground-breaking exhibition – Warriors, Tombs and Temples: China's Enduring Legacy – drawn from China's most important archeological excavations and assembled in cooperation with seven leading Chinese institutions.
We are very proud to have been asked to present the inaugural exhibition at JWA's new terminal," stated Dr. Peter Keller, president of the Bowers Museum. "Tens of thousands of visitors in and out of the airport will have the opportunity to learn of the Bowers and its landmark exhibition, "Warriors, Tombs, and Temples"."
The Bowers Museum is one of California's finest and one of Orange County's largest museums. The Bowers offers exhibitions, lectures, art classes, travel programs, children's art education programs, and other special community programs.
As part of the Airport Improvement Program, a large scale three-dimensional sculpture will be installed above the baggage carousels in Terminal C. The sculpture is composed of 21 aluminum birds with wing spans ranging in size from three feet to 14 feet suspended on an "S" shaped structure. Created from aluminum and Plexiglas, the wings of the birds will display enlarged portions of aeronautical charts rendered in multi-colored vinyl adhesive. The piece, "Flight of Ideas," was selected from more than 20 proposals submitted by artists across the country as part of a rigorous and competitive selection process.
The artist, Beth Nybeck, is based in Kansas City and has previously created public art projects that can be found in Iowa and New Jersey. She received her Bachelor of Fine Arts degree from the University of Northern Iowa. Nybeck works primarily with stainless steel and aluminum, fabricating and designing abstract sculpture. Dick Jobe owns Machine Head in Kansas City and serves as a senior advisor and technical expert to Nybeck.
"I am fascinated with the first attempt at flight. The engineers, designers and inventors studied the bodies of birds and their flight techniques in hopes of capturing the elegance and grace of creatures who defied gravity with such ease," explained Beth Nybeck. She continued, "I wanted to capture and honor the history within each bird, thus the wings are stylistically designed around the first biplanes and gliders."
Scheduled to be installed in October 2011, "Flight of Ideas" will be visible from both the departure and arrival levels of the new Terminal C.
John Wayne Airport (SNA) is owned by the County of Orange and is operated as a self supporting enterprise that receives no general fund tax revenue. The Airport serves approximately nine million passengers annually, reaches 20 non-stop destinations in the United States and Canada and is served by 10 commercial passenger airlines. More information can be found at www.ocair.com.
# # #
You can access JWA news releases at http://www.ocair.com/NewsRoom/News