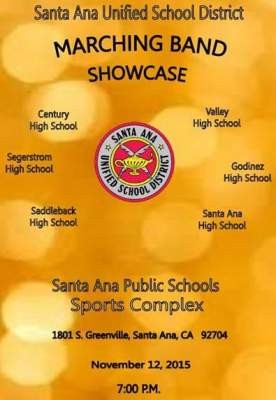 Come and hear the sounds of SAUSD's High School Marching Bands on November 12, 2015, at 7:00 p.m. at the Santa Ana Public Schools Sports Complex.
This Marching Band Showcase is a free event! Come and support the students. The event will include marching bands from Century High School, Segerstrom High School, Saddleback High School, Santa Ana High School, Godinez High School and Valley High School.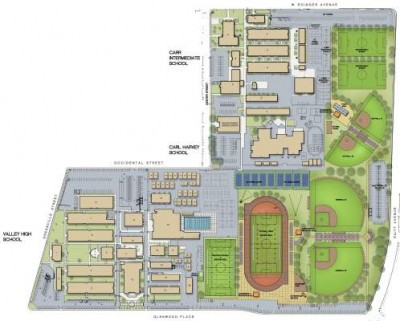 The event will take place at 1801 S. Greenville, in Santa Ana.