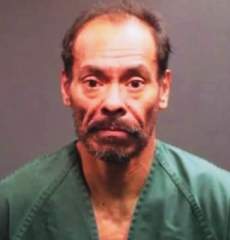 Marcello Bisarello, a 24-year-old resident of Santa Ana, has been identified as the pedestrian who was struck and killed by a car on Tuesday, according to the O.C. Register.
Bisarello was sitting on a curb just before 1:10 p.m. at the 800 block of East McFadden Avenue when he was fatally struck by Ramon Horta-Jaime (aka Jaime Ramon Horta), 55, who was driving a Ford Windstar van eastbound on the street before swerving, police said.
A witness, Cesar Guzman of Santa Ana, was driving behind Horta-Jaime's minivan when he saw the vehicle swerve up onto the curb and make a loud bang.  Then Guzman said that he "saw something rolling over under the car and when it came out it was … a person," according to KTLA.
Guzman said he was angry that the driver fled from the scene and since another witness was tending to the victim, he took the initiative to follow Horta-Jaime's minivan.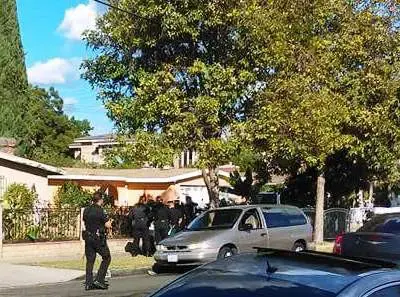 Guzman followed the driver around the corner and got him to pull over near Madison Elementary School, on East Hobart Street, west of South Standard Avenue, where he then took the suspect's keys from him and called 911, according to CBS.
Guzman stayed with Horta-Jaime and made sure the driver didn't take off again, until the police arrived to arrest him.
Sadly Bisarello died on the street. Horta-Jaime was arrested and now faces charges of vehicular manslaughter and DUI as he also failed a field sobriety test, according to the SAPD.
Horta-Jaime has been in trouble before. He plead guilty in July, 2008 to felony possession of a controlled substance with the intent to sell and was sentenced to two years in state prison, according to the O.C. Register.
Horta is now at the Orange County jail where he is being held in lieu of $100,000 bail. He could face increased charges of second degree murder because of his prior conviction. He has a court date on Thursday according to his arrest records.
This incident happened just north of Madison Park in Santa Ana's Ward 1, which is represented by Mayor Pro Tem Vince Sarmiento.