Former Santa Ana Planning Commissioner Sean Mill, who recently moved to Riverside after getting married, was appointed today by Riverside City Councilman Chris MacArthur to the City of Riverside's Airport Commission.
Mill's appointment was supported by Riverside Mayor Rusty Bailey and the entire Riverside City Council.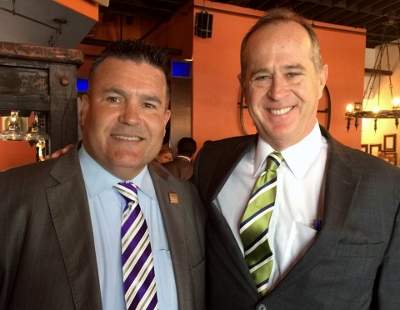 Mill works for a title company based in Irvine. He was a major advocate for small businesses and affordable housing during his term on the Santa Ana Planning Commission. His mom still lives in Santa Ana. Mill has a degree in political science from UCI.
Riverside's Municipal Airport specializes in corporate travel. It serves the Inland Empire, which has four million residents and a $40 billion annual economy. The airport handles 100,000 annual flight operations to destinations that include the Pacific Rim and Mexico.
The Riverside Airport Commission's nine members act in an advisory capacity to the Mayor and City Council in all matters pertaining to administration, operation, development, improvement and maintenance of the Riverside Municipal Airport.