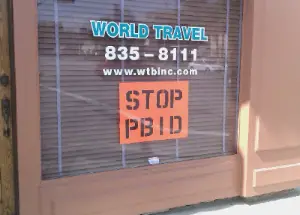 Have you been wondering what all the fuss is about the Santa Ana PBID?  Well, wonder no more.  I got a hold of all the city documents related to the PBID, and you can view them by clicking here.  This link will take you to a Google Documents folder with numerous documents related to the PBID, including:
The original PBID map
The public hearing notice
The order establishing the PBID
And various documents regarding modifications of the PBID
So what is the PBID?  It is a property assessment, which is to say a tax, on businesses and property owners in much of Downtown Santa Ana.  Recently the Santa Ana City Council redrew the PBID's boundaries, making it smaller, in order to get rid of some of the businesses that were complaining about the PBID.
The PBID funds are administered by Downtown, Inc., an organization that is run by a Board that holds officer elections in March.  Click here to read their latest meeting agenda.  Click here to see their latest meeting minutes.  Click here to see their 2010 Annual Report.  And click here to see their latest newsletter.   Click here to see their Financial Review.
Irv Chase recently resigned from Downtown, Inc.'s board.  Who else is on their board?  That is hard to say.  I could not find a current list of their Board Members, but here is what I found in their last annual report, relative to their board and staff:
Board Directors, 2009/10 Officers
Term Expiration:
President: Bob Stewart, Empire Building (2010/11) 4/30/12
Vice Chair: Ryan Chase, Fiesta Marketplace #2 (2010/11) 4/30/12
Treasurer: Ray Rangel, R & R Sportswear (2009/10) 4/30/10
Gil Marrero, Harrah Properties (2010/11) 4/30/11
Secretary: Wendy Bryan, Gonzalez Northgate Markets (2009/10) 4/30/10
Irv Chase, Fiesta Marketplace #1 (2010/11) 4/30/13
Property Owners – Directors
Joe Duffy, Phillips Hutton Building 4/30/11
Jon Gothold, DGWB Ventures 4/30/11
Davin Gumm, Pacific Building 4/30/13
Adolfo Lopez, Lopez Properties 4/30/12
Elise Luckham, First American Title 4/30/12
Michael Paxton, Spurgeon Building 4/30/13
Alicia Valdez, Gonzales Northgate Markets 4/30/13
Raul Yanez, Yanez Properties 4/30/11
Neighborhood Representative Property Owner
Brian Christenson, Artist Village Lofts 4/30/11
Merchant Representative Business Owner
Teresa Saldivar, Teresa's Jewelry 4/30/11
City of Santa Ana Representatives
Cindy Nelson, Deputy City Manager Standing City of Santa Ana
Staff
Vicky Baxter, Executive Director
Liset Hernandez, Business Manager
Ruth Valle, Member Services/Outreach
Norm Baxter, Consultant
Phung Mai, Administrative Assistant
Kathryn Podsiadlo, Special Projects Intern
Andrew Tovstein, Retail Recruitment Intern
Claudia Lavini, Special Projects Intern
Joshua Lee, Research Intern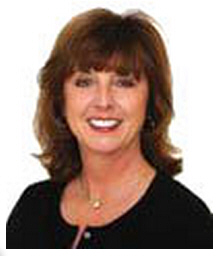 Note that Cindy Nelson is also off their board now, as she retired.  She was the one who came up with the PBID idea, along with now retired Santa Ana City Manager Dave Ream.  Together they cooked up a scheme that allowed the PBID vote to be somewhat rigged as the City of Santa Ana had a bunch of votes, due to the fact that they own a lot of land in the Downtown area.  The PBID passed essentially with less than a majority vote – and today a lot of folks say they didn't even have a chance to vote.
I am hearing that some of the folks who are upset about the PBID are going to sue the City of Santa Ana.  They are going to demand that the PBID be cancelled.  I am told that they are open to having a new PBID election – and it would likely fail without the scheming duo of Ream and Nelson.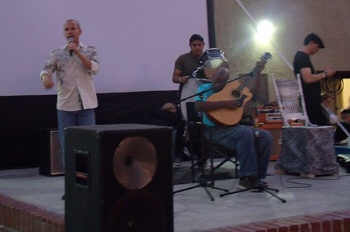 Has the PBID been effective?  In many ways, yes.  Downtown Santa Ana is clean and safe and there has been of marketing.  However critics say that the marketing has only benefited a few – primarily the bars and restaurants.
I am a fan of Downtown Inc.'s Executive Director, Vicky Baxter.  She has worked very hard and done the best job possible under trying circumstances.  That said, the problem with PBID is how it was put together by Ream and Nelson.  What they did was unjust and quite possibly illegal.  Until this is dealt with the PBID will remain a sore spot and there will not be peace in Downtown Santa Ana.
Personally I believe a new PBID election is warranted.  That is the only way to resolve the issue.  The longer the Santa Ana City Council sits on their hands the worse the situation will become.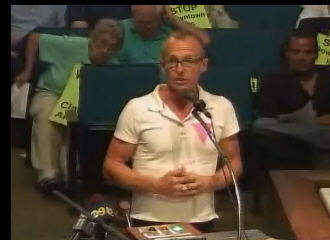 I also think that while the Downtown Inc. promoter, Archer Altstaetter, has been effective in marketing both Downtown Santa Ana and the new East End Promenade, he has also ventured into politics – in particular he has declared war on Santa Ana Mayor Pro Tem Claudia Alvarez.  That was very ill-advised.  Downtown, Inc. should have remained above the fray.  Now they have pissed off Alvarez and her allies.  That won't end well, I can assure you.
There has in fact been talk among the Archer contingent of launching a recall against Alvarez.  Good luck with that.  If they do that I am quite sure that the Santa Ana City Council will summarily cancel the PBID.
One more thing – the artists in the Santa Ana Artists Village are not happy about the move by Archer to extend the monthly Art Walk to the East End Promenade.  I went to the last Art Walk and saw for myself that extending the Art Walk both East and West has in fact diluted the crowds at the Santora Building.  This extension is going to prove costly for the artists.
UPDATE: According to comments left on this blog by past mayoral candidate Stanley Fiala and Art Lomeli, a dentist who also owns property in Downtown Santa Ana, many of the property owners are collecting signatures and tabulating the amounts of assessments of anti-PBID owners.  When they get to 50% they will be able to go to the City Council and demand that the PBID be canceled.