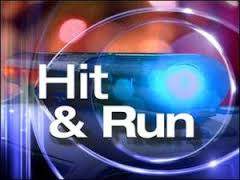 36-year-old Eduardo Estrada-Luevano of Santa Ana was killed on Friday, March 17, when his motorcycle collided with a van in a hit-and-run crash, according to ABC News.
The collision happened around 5:15 p.m. in the 200 block of South Standard Avenue, according to the O.C. Register.
Estrada-Luevano was driving a 2006 Yamaha motorcycle due south on South Standard Avenue when a white utility van collided with him as it made a left turn on East Walnut Avenue, according to the SAPD.
The accident became a crime when the driver of the van drove off after the collision.
The hit and run vehicle has damage to its right side, according to NBC News.
Estrada-Luevano died at the Orange County Global Medical Center.
Anyone with information about the crash is asked to contact Santa Ana police at Orange County Crime Stoppers at 1-855-TIPOCCS.
This incident happened in Santa Ana's Ward 2, which is represented by Mayor Pro Tem Michele Martinez.