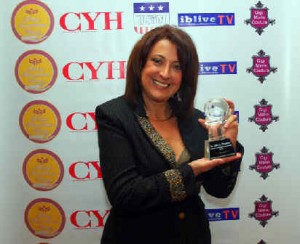 Dr. Ana Nogales signs her books "Parents Who Cheat" and "Latina Power!" at Librería Martinez Books and Art Gallery on Wednesday from 6 to 8p.m.
A native of Argentina, Dr. Nogales is one of the most well-known and respected Latinas in the United States. Through her private practice, media presence, books, and organizational leadership, she has dedicated herself to ensuring the mental health and success of women, Latinos, and anyone else who struggles with cultural and personal issues, victimization, and inequality.
After immigrating to the United States in 1979, Dr. Nogales completed her doctorate degree in psychology at the United States International University in San Diego. She then went on to open her own private practice in 1982 in both Los Angeles and Orange Counties. As a clinical psychologist and founder of Nogales Psychological Counseling, Inc., she is deeply committed to helping members of the Latino community improve their personal relationships and emotional health, as well as adjust to and thrive in the complex multi-cultural environment in which they live.
Librería Martinez is at 1200 N. Main St., Suite 100D, Santa Ana. Call 714-973-7900.