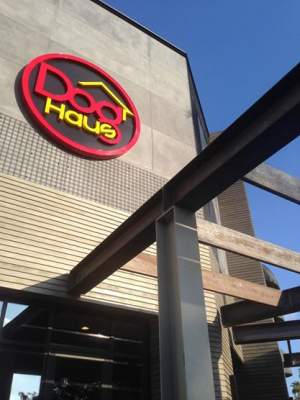 Dog Haus is celebrating their Grand Opening at Santa Ana's Westfield MainPlace Mall on November 22, 2014.  They will be offering gourmet hot dogs, sausages, & 100% Natural Angus Beef burgers, craft beer, fresh-cut fries, made-to-order milkshakes, fountain & classic bottled sodas.
Dog Haus is Southern California's craft casual hot dog concept founded by partners Hagop Giragossian, Quasim Riaz and André Vener with a passion for creativity, quality and commitment to community, according to their website.
The first Dog Haus opened in Pasadena in 2010 offering signature 100% all-beef skinless Haus Dogs, Haus Sausages and 100% natural Black Angus beef burgers on grilled King's Hawaiian Rolls. Open for lunch and dinner daily, guests can choose from signature Haus creations or customize their own from a selection of more than 40+ quality toppings.
Dog Haus currently operates three-company owned locations in the Pasadena area and they are aggressively opening franchises all over the Western U.S.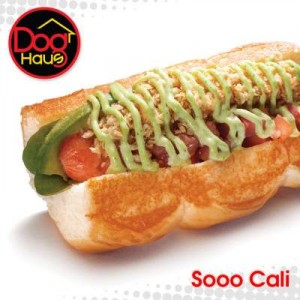 The gourmet hot dogs include:
HAUS DOGS – dog haus' special all-beef skinless dog
SOOO CALI – wild arugula, spicy basil aioli, crispy onions, avocado, tomato
TAE KWON DOG – bulgogi glaze, kimchi, fried egg, korean chili powder
DOWNTOWN DOG – smoked bacon wrapped dog, caramelized onions, roasted bell peppers, mayo, mustard, ketchup
THE COWBOY – smoked bacon, white american cheese, crispy onions, bbq sauce
OLD TOWN DOG – smoked bacon wrapped dog, caramelized onions, roasted jalapeños, chipotle mayo, cotija cheese
SCOTT BAIOLI – smoked bacon, white american cheese, garlic aioli, caramelized onions
LITTLE LEAGUER – haus chili, fritos, shredded cheddar, diced onions
GRAND SLAM – smoked bacon, fried egg, tater tots, maple syrup sriracha
CORN DOG IT – any sausage dipped in our haus-made root beer batter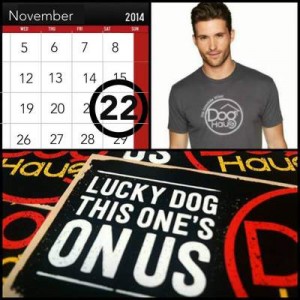 To celebrate the Grand Opening of their new Santa Ana location the first 1,000 guests on November 22nd will receive one FREE Haus Dog! But wait, there's more! They're also giving the first 24 guests a free Dog Haus t-shirt, hat AND 1 free combo meal per month for a YEAR.  They will be open from 11am – 10pm.