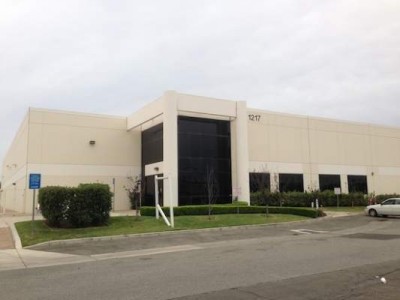 Photo by: Andrew Galvin
The Orange County Board of Supervisors is apparently going to ignore the Santa Ana City Council's attempt to place a moratorium on the building of a homeless shelter in the middle of a poor Latino neighborhood on the East side, on Normandy Place.
The agenda for the Board of Supervisors meeting on Nov. 18, 2014, includes this item:
Direct staff to move forward with 1217 E. Normandy Place, Santa Ana, CA project; accept grant deed document to transfer fee title to County of Orange; and authorize Chief Real Estate Officer or designee to sign related documents, make minor modifications under certain conditions and perform related actions – District 1.
Supervisor Janet Nguyen has steadfastly refused to meet with local residents to talk about the shelter.  What does she care?  By January she will be in Sacramento, having won the election for the 34th State Senate District.  There are rumors that she may back her former Chief of Staff, Andrew Do, to replace her in the First District.  That would be very bad news for Santa Ana!
State Senator Lou Correa, who is running for the First District, has not stepped up to oppose this shelter – and it is unlikely that he will.
The time to fight this is well past.  The City Council, particularly Councilman Vince Sarmiento, blew it.  They had a chance to stop this and they rolled over.  It is too late now.  Sarmiento is running for reelection in two years and you can bet this issue is going to be front and center during his campaign.
This shelter should have been placed in Downtown Santa Ana.  Putting it near homes, apartments, schools and parks is a terrible idea.