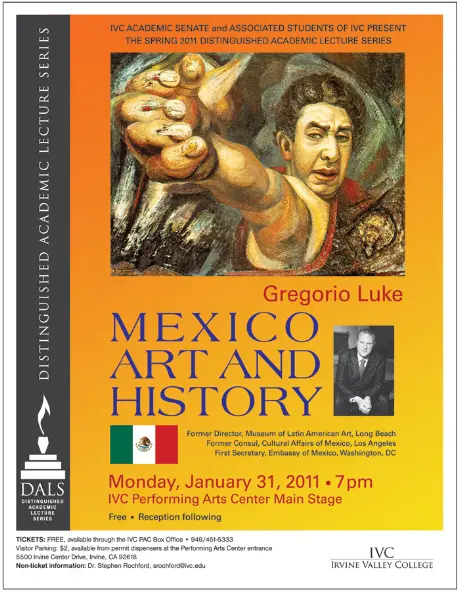 On January 31st, at 7 p.m., Irvine Valley College will present its Distinguished Lecture Series featuring guest speaker Gregorio Luke. He will present a multimedia presentation on Mexico, Art and History.
Luke is the former Consul for the Cultural Institute of Mexico in Los Angeles, and Deputy Director of the Mexican Cultural Institute of Washington D.C.
Tickets are free and are available via the Box Office.  Call 949-451-5333.
The event will be hosted at the IVC Performing Arts Center, which is located at 5500 Irvine Center Dr., in Irvine.
For non-ticket information contact Dr. Steven Rochford at srochford@ivc.edu.