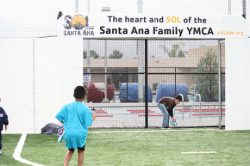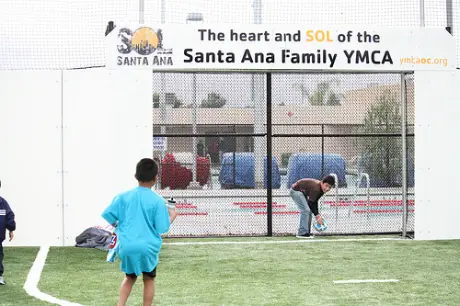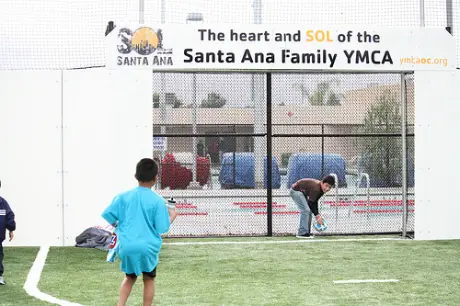 The Santa Ana YMCA is now open and is offering swim and sports programs for both adults and children.  Click here to see their new 2011 program.
The YMCA arrived in California with the Gold Rush and the California State YMCA Committee supported many start-up Associations over the next five decades, including those in Orange County. In the 1880s, Santa Ana businessmen founded the first local YMCA to provide programs for youth to build "…a strong body, a clear mind, and an upright moral character."
Many well-known organizations trace their roots to the YMCA and Orange County. The Boy Scouts and Campfire Girls were fostered locally by the YMCA, and Toastmasters was founded in 1924 by Ralph C. Smedley, Director of the Santa Ana YMCA. During World War II, the Santa Ana YMCA gymnasium was used by Santa Ana College and the USO. For years, the swimming pool served not only YMCA members but also the YWCA, the Crippled Children's Relief Association, and youth from Juvenile Hall.
Today, the YMCA of Orange County is an association of people of all ages, incomes, faiths, abilities, and ethnic backgrounds. Everyone can feel comfortable and everyone belongs.
Adult Soccer Leagues are a major emphasis at the Santa Ana YMCA.  Click here to see their league schedule.
The Santa Ana YMCA has two heated pools – and many swimming programs too.  Click here to see their lap and swim schedule.
You can also hold birthday parties at the Santa Ana YMCA.  Click here for more information.
You can schedule a tour at the Santa Ana YMCA by clicking here.
The Santa Ana YMCA is located at 2100 W Alton Avenue, in Santa Ana.  You can call them at (714) 444-4004.