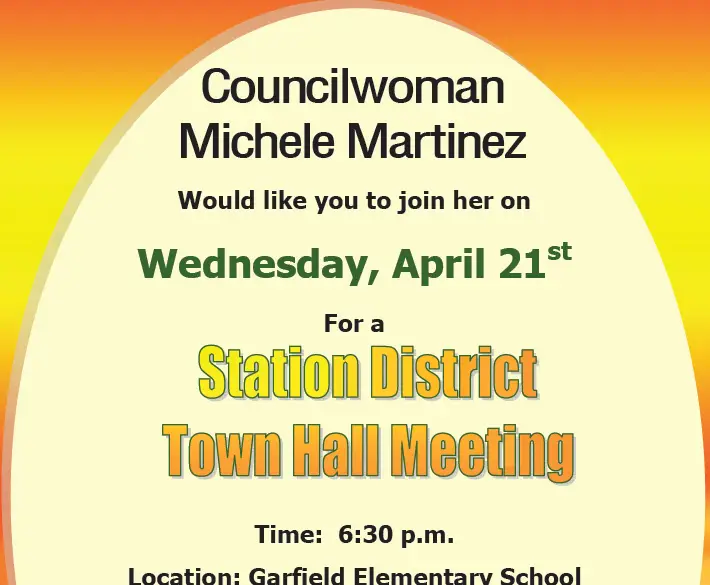 Santa Ana Council Member Michele Martinez is hosting a Station District Town Hall Meeting on Wednesday, April 21, at 6:30 pm, at Garfield Elementary School, located at 850 Brown St., in Santa Ana.
City Staff and representatives from the Orange County Transportation Authority & Southern California Association of Governments will be available to discuss issues and concerns related to the Station District, which is in Ward 2, which Council Member Martinez represents.

Click here for more information about the Pacific Electric Right of Way, provided by SCAG.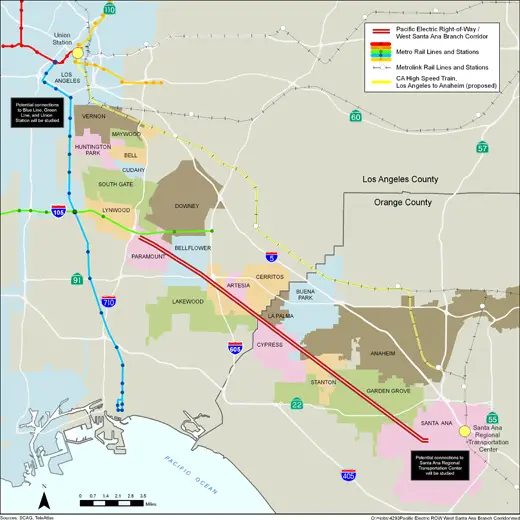 The Pacific Electric Right of Way
For more information, please contact Scott Kutner, Neighborhood Improvement, at 714-667-2259.  Click here to see the event flier.