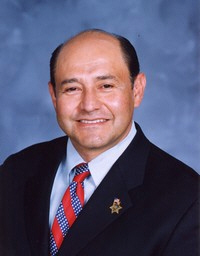 For Immediate Release: September 29, 2015
Contact: Dave Jacobson, (818) 943-2348, Shallman Communications
CORREA ADDS MARTINEZ, PALACIO, AMEZCUA & HERNÁNDEZ TO ENDORSEMENT LIST
Santa Ana City Councilwoman & Santa Ana Education Leaders Unite Behind Correa in CA-46
SANTA ANA, CA– On the heels of winning a statewide endorsement from the California Small Business Association (CSBA), today former State Senator Lou Correa's campaign for Congress rolled out endorsements from several Santa Ana leaders, including the following:
Santa Ana City Council Member Michele Martinez
Santa Ana Unified School District Board President John Palacio
Santa Ana Unified School District Clerk Valerie Amezcua
Santa Ana Unified School District Board Member José Alfredo Hernández, J.D.
Expressing his gratitude for the endorsements, former State Senator Lou Correa remarked:
"Council Member Martinez, School Board President Palacio, School Board Clerk Amezcua, and School Board Member Hernández are some of our region's most distinguish and respected leaders. Their confidence and support means a great deal to me. It also validates my record of service as a dedicated public servant on behalf of Santa Ana residents. Together, I know we'll be a real force on the campaign trail. I am honored to count them on my team."
Significantly, former State Senator Lou Correa has built up a commanding lead in the battle to secure important endorsements, stemming from his announcement of the following influential backers:
Organizations
California Small Business Association
Building Our Leadership Diversity (BOLD) PAC
Elected Leaders
Congressional Hispanic Caucus Chair and Congresswoman Linda Sánchez
Congresswoman & former State Assembly Speaker Karen Bass
Congressman Juan Vargas
California's State Treasurer John Chiang
California's Superintendent of Public Instruction Tom Torlakson
California State Senate President Pro-Tem Kevin de León
California Board of Equalization Chair Jerome Horton
Former State Senator, current Los Angeles City Councilman Gil Cedillo
Correa served in the California State Senate, representing the 34th District, from 2006- 2014 and served the cities of Anaheim, Buena Park, Fullerton, Garden Grove, Santa Ana, Stanton and Westminster. Prior to the Senate, he served on the Orange County Board of Supervisors representing the 1st District. Before his time on the Board, Correa served in the California State Assembly representing the 69th District.
For more information, please visit www.LouCorrea.com.
###