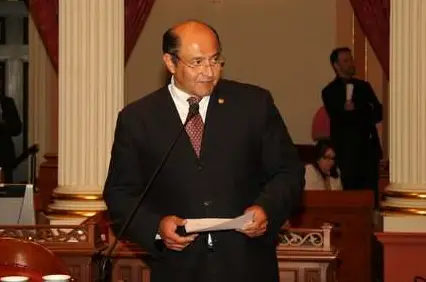 Below is a list of the new state laws that took effect on January 1, 2012, courtesy of State Senator Lou Correa.
Towing & Impounding Cars: New legislation requires that when a car is stopped at a sobriety checkpoint and the only offense of the driver is being unlicensed, that "authorities make a reasonable attempt to identify the licensed and registered owner of the vehicle" and release the car to the licensed and registered owner or "to a licensed driver authorized by the vehicle's registered owner." If the licensed and registered owner or the licensed authorized driver are not available, the law allows authorities to remove the vehicle and the registered owner can retrieve the vehicle with proof of a valid driver's license the following day. The implementation of this law will vary by jurisdiction.
Gun Control: Under a new gun control law, persons are prohibited from openly carrying a hand gun. Violators of the ban could face up to $1,000 in fines and spend six months in jail. However, persons can still acquire concealed weapons permits.
Impaired Driving: Courts are now authorized to revoke the driver's license of any person convicted of three or more DUI offenses for up to 10 years. Under the new law, offenders can apply for a license reinstatement after five years if certain conditions are met.
Autism: Governor Brown signed a bill requiring that until the implementation of the federal healthcare law by President Obama in 2014, health care plans must include coverage for treatments associated with autism.
Cyber-bullying: California public schools are now permitted to suspend students for bullying classmates on social networking sites such as Facebook, Twitter, and MySpace.
ooster Car Seats: A new booster seat law requires that children must now ride in a car seat in the back seat of a car until they are at least eight years old or 4′ 9″ in height. Senator Correa's office frequently partners will local law enforcement to provide free car seat and car seat installation to families in need. Booster seats save lives. Please contact Senator Correa's District Office for future car seat safety event information.
Tanning Beds: Another bill takes aim at protecting young people by prohibiting the use of commercial tanning beds by anyone under the age of eighteen. Until now, children over fourteen could use tanning beds with parental permission.
Baby Food: Under a new law, infant food and formula that has passed its expiration date is now banned from California stores. Over-the-counter medication that has lost important nutritional or pharmaceutical benefits is also subject to the ban.
Education: A new education bill establishes a Seal of Biliteracy that recognizes high school graduates who have attained a high level of proficiency in one or more languages, in addition to English, with a seal on their high school diploma.
Employment: Two employment related laws of interest took effect this year. The first addresses the misclassification of employees as independent contractors through the imposition of fines in instances where employers knowingly misclassify employees as independent contractors. Employers found in violation now face fines of $5,000 to $25,000 for each violation, in addition to any back taxes or penalties. A second law prohibits an employer or prospective employer from seeking consumer credit reports for employment purposes, with some exemptions for managerial positions or for positions that handle money. Small business owners are encouraged to review these new provisions in California law to make sure they are in compliance, as the penalties are severe.
Business Development: The Governor's Office of Business Development (GO-Biz), formerly known as GoED, was established and offers a range of services to business owners, "including: attraction, retention and expansion services, site selection, permit streamlining, clearing of regulatory hurdles, small business assistance, international trade development, assistance with state government, and more." More information about Go-Biz can be found at http://business.ca.gov/.
Elections: The presidential primary election has been moved from February to June and consolidates it with the statewide district primary election. Another election related bill, authored by Senator Correa, ends the practice of rejecting election ballots because voters have written comments on them or made identifiable marks. Ballots that contain personal information will be remade in the same way as the damaged ballots to further protect voters' rights and ensure that all legally cast ballots are counted.
Tenants and Landlords: Several laws were approved that change the rights of tenants and landlords. Rental property owners now have the ability to prohibit the smoking of a cigarette or other tobacco products in any building or portion of the building, and the new Renter's Right to Recycle Act requires rental property owners with five or more units to offer recycling services to their tenants.Audits: In response to the financial scandal in the City of Bell, a new law gives the California State Auditor broad new powers to investigate the misuse of taxpayer funds by cities and counties.
Human Trafficking: Senator Correa and Orange County District Attorney Tony Rackauckas worked together to pass an anti-human trafficking law targeting the sale of massage therapy certificates, transcripts, or diplomas used as a front for forced prostitution. The new law makes it a misdemeanor for any person to knowingly provide fraudulent certificates, transcripts, or diplomas to any person who has not completed proper training set forth in the transcripts as required by the California Massage Therapy Council (CMTC) or a local city.
California State Senator Lou Correa – District 34
Web site: http://www.senate.ca.gov/Correa
The website is now available with sections in Spanish, Vietnamese, Chinese, and Korean.
E-mail: Senator Lou Correa