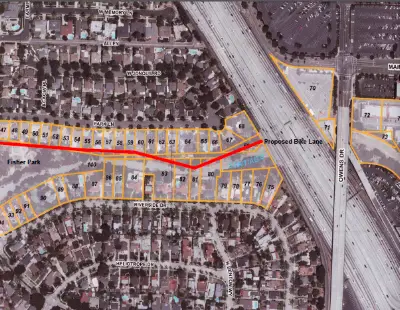 The battle to finish the Santiago creek bike trail that currently ends under a bridge, just south of the Main Place Mall and Memory Lane, in north Santa Ana, took an interesting turn today as various letters and emails that were requested by the bike trail proponents were emailed by Santa Ana City Clerk Mary Huizar to an email list of media, bloggers and trail supporters.  I loaded the documents into Google Documents and you can see them for yourself at this link.
What this all boils down to is a belief by the handful of residents who don't want the bike trail that they would be better off by denying public access to the trail, with a fence.  There demands are a bit tough to make out by pay special attention to the letter sent to the City of Santa Ana by their attorney, Mark Rosen.  You remember him, he was an elected member of the Garden Grove City Council and he is Santa Ana Mayor Miguel Pulido's lawyer, which strikes me as a bit of a conflict of interest.  But there he is now representing the NIMBY neighbors.
If I understand their argument correctly, they don't want a paved bike path to run by the creek behind their homes as paving the current unsafe dirt path would result in some brush and trees being cleared.  That might be true but as I understand it the trail proponents would be okay with a dirt trail.  That said, the current trail is almost impossible to navigate, in the 1.5 mile stretch behind the Fisher Park homes.  It is strewn with rocks, too narrow and partially blocked by the aforementioned brush and trees, and Edison equipment.
The NIMBYs have made it clear that they will not negotiate.  They don't want the public to safely access the trail, period.  Rosen does not mince his words in his letter – he even calls out State Senator Lou Correa for supporting the completion of the trail.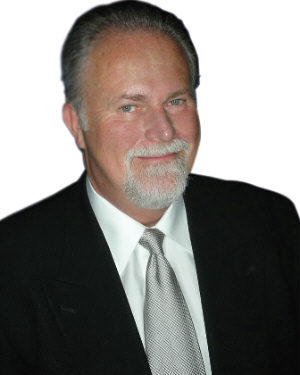 Mark McLoughlin
Rosen also mentions one of his clients, Janelle McLoughlin, who is married to Rancho Santiago Community College District Trustee Mark McLoughlin.  He ended up on the RSCCD Board after Al Amezcua was compelled to resign, when Amezcua allegedly got caught living out of the Area he was representing.  He had registered to vote at his law office instead of at his home in Morrison Park.
The McLoughlins actually teamed up with Amezcua when they worked to recall former SAUSD Trustee Nativo Lopez.  The same folks riled up about the bike trail were angry because Lopez wanted to open a public school in their area.  While the recall focused on ESL, it was really about stopping the building of that school.  Now the same coalition wants to stop the bike trail.
McLoughlin is in a bind here as he is a friend of Mayor Pulido and I suspect Pulido is going to end up supporting the trail completion.  For McLoughlin his NIMBY position is a big time risk – it makes him look like an elitist and that won't help matters when he runs for reelection.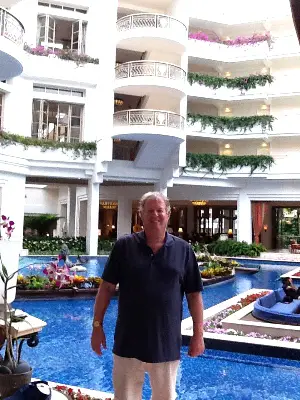 Attorney Mark Rosen
Rosen's letter also mentions the danger posed by fires in the creek – that allegedly are set by homeless men.  He also mentions men having sex in the creek and alleges that this activity is spilling over from nearby Santiago Park.  The problem is that our police and fire men cannot safely access the Fisher Park creek area – because the dirt path is subpar and unsafe.
I don't understand why these people are so against bike trails.  Or why they rather shut out law abiding residents and their families.  But at least the NIMBYs are offering to pay for the fence they want installed.  Of course they should.  If the land is private then they should do what they want – but if the City can negotiate a clear path that would be better for all of us.
From what I understand, Correa says there is funding in place to finish the trail.  So let's finish it already!  Click here to sigh a petition to finish the trail.