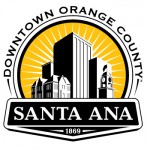 The City of Santa Ana is hosting a Business Forum on July 19, from 10:30 a.m. to 2:00 p.m, at the Delhi Community Center, located at 505 E. Central Avnue, in Santa Ana, for local entrepreneurs who are looking to start or grow their business.
This is a free Business Forum entitled "Navigating Your Business to Succeed in Santa Ana" hosted by the City of Santa Ana.
Attendees will hear from government officials and business experts who will explain how business owners can put key city services and incentives to work for them.
Attendees will also learn the easiest way to pull a permit and get the necessary licenses to start a business in Santa Ana.
Guest Speaker John Magness, Senior Vice President of Hillwood investment properties and former military helicopter pilot will be on hand to discuss his book "Pilot Vision", a guide to being successful in business through the eyes of a combat pilot.
Space is limited and lunch will be provided. To attend, please RSVP at (714) 647-6974.