One of our readers reported yesterday on our Facebook page that there was a shooting at Centennial Park. Today that was verified by the O.C. Register as they reported that one man was shot and two others pistol-whipped by gangbangers at Centennial park on Tuesday afternoon.
The suspects, as many as six males, approached three 19-year-old men at the park, which is located at 3000 Edinger Ave., yesterday at around 4 p.m.  Then, as usual, the suspects asked the victims where they were from and gunfire ensued, leaving one victim wounded in his lower torso.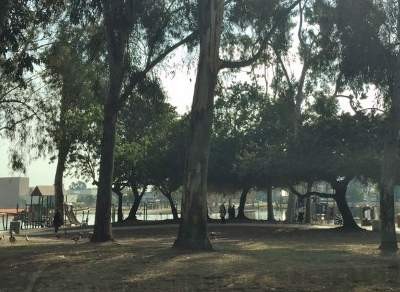 The attackers took off while the gunshot victim was taken to a local hospital. He was described as being in stable condition with non-life threatening injuries. The other two victims had deep cuts from the pistol-whipping. They were also hospitalized.
While the victims said that they are not gangbangers themselves they have also refused to cooperate with the SAPD. Make of that what you will.
The attack happened in Santa Ana's Ward 6, which is represented by Councilman Sal Tinajero.