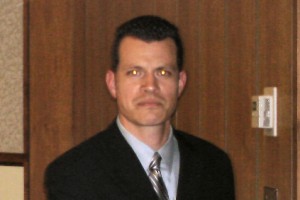 It didn't take long for losing Santa Ana mayoral candidate David Benavides to show his immaturity.  Check out these excerpts from the Voice of OC:
Benavides was defiant in defeat, saying wins by Vincent Sarmiento and Roman Reyna in their City Council races gives the Santa Ana Spring coalition a super majority that overrides Pulido's landslide victory.

"No longer does Miguel have a grip on City Hall," Benavides said. "His time of dictating the direction of our city is over."

He went on to say that "the next two years will be unpleasant for Mr. Pulido."
Pulido was of course gracious in victory, which is what we have all come to expect from our longtime Mayor.
Here's the rub – Benavides is no longer the leader of the Santa Ana City Council. Our next Mayor Pro Tem will be Sal Tinajero.  And Sal is the guy in charge now, period.  Sal, like Pulido, is a classy guy and he won't put up with Benavides' petulance.
If this is the attitude Benavides wants to roll with it won't be long before he is cast out of the Council majority, so the adults can lead the City and Bustamante can stew in the corner with his like-minded colleagues, Roman Reyna and Michele Martinez.
By the way, Benavides' family was not at his election night party, according to eyewitnesses, but disgraced Council Member Carlos Bustamante was there to party with his pal.  The partying didn't last long as it quickly became apparent that Benavides was toast.