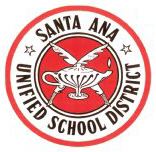 Everlena Oliver, a retired SAUSD teacher, has pulled papers to run for the SAUSD School Board in November.  According to her Linkedin profile she graduated from Santa Ana College and CSUF, with degrees in nursing, and was a Mild Moderate Specialist Educator at the SAUSD for over 16 years.  She retired with pay and benefits of $98K a year according to Transparent California.
Oliver's experience could serve the district well as the SAUSD has repeatedly been caught screwing up on Special Education.  Ironically one of the other candidates, longtime incumbent John Palacio, has a son who grew up in Special Education at the SAUSD.

Other SAUSD candidates thus far include:
Supposed candidates who have not pulled papers to run include:
Another longtime incumbent, Audrey Yamagata-Noji, has yet to pull papers.  There are rumors that she will not run for reelection.