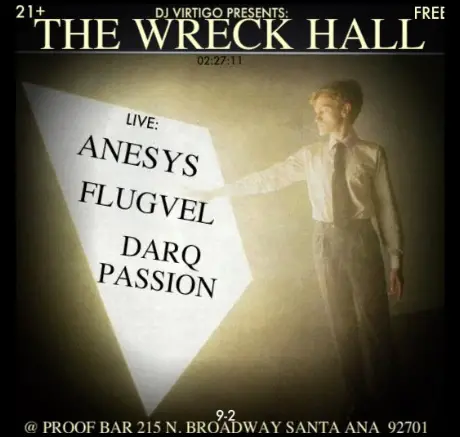 Tonight, Feb. 27, at the Proof Bar – live performances at the Wreck Hall, featuring: Anesys, Flugvel and Darq Passion, starting at 9 pm, to 2 am.  Free.  21 and over.
If you are a fan of Spanish rock and the Smiths, this show is for you!
The Proof Bar is located at 215 N Broadway, in Downtown Santa Ana.