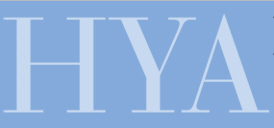 Santa Ana Board of Education Chooses HYA to Lead Search for New Superintendent
SANTA ANA, CA — February 23, 2011 – The Santa Ana Unified School District (SAUSD) Board of Education has selected Hazard, Young, Attea & Associates (HYA) to conduct a search for a new superintendent to replace Jane Russo who will retire on June 30.
Hazard, Young, Attea & Associates has conducted hundreds of searches for school districts across the country since its inception in 1987. The company prides itself on having a track record in which 80% of superintendents placed have remained in their posts for five years or more.
The search will commence once the Board and firm meet to define the characteristics and traits SAUSD seeks in a new leader. From there the two parties will determine the parameters of the search process.
The school community and public will be kept apprised of the search as it progresses. To learn more about HYA visit http://www.hyasupersearches.com/.
SAUSD educates approximately 58,000 students at 61 dynamic school sites throughout the Santa Ana community. The K-12 school district is the largest in Orange County and the second largest employer in Santa Ana, with approximately 4,500 educators and staff members. Contact us at 714-558-5555, or pioinfo@sausd.us. For more information about our schools, visit http://www.sausd.us/.