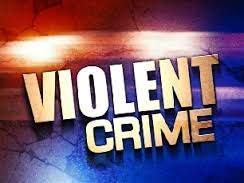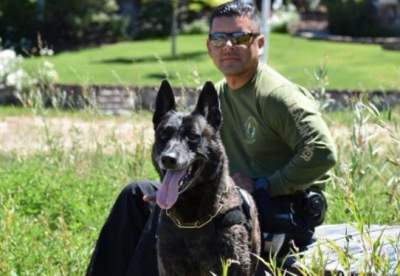 Puskas, an 8-year-old Dutch Shepherd and member of the SAPD Police Department, heroically took down a carjacker in Irvine yesterday but in the process he was very badly injured, according to the O.C. Register.
Puskas, who is named after Hungarian footballer Ferenc Puskás, chased the carjacking suspect, Antonio Padilla Jr., when he got out of a black Audi that he carjacked in Irvine.
Padilla Jr. was about 30 to 40 feet away from Puskas and he was running toward an open Irvine business, which is why the SAPD officers on the scene ordered Puskas to stop him.
Unfortunately Puskas appears to have collided with the concrete while taking Padilla Jr. down, which knocked out all of the police dog's upper and lower teeth, besides his canines.
Puskas was treated last night at the Yorba Regional Animal Hospital, where he underwent surgery this morning. He is still recovering and his fellow police officers were going to see him today.
The Veterinarians involved in Puskas' treatment have said that he is going to be okay, according to the SAPD. They have also reported that Puskas should be chasing bad guys again in a few weeks.
Padilla Jr. was wanted by the Garden Grove Police Department after he allegedly tried to run over one of their police officers during a traffic stop on Feb. 18.
Padilla Jr. was also wanted for violating probation in Riverside County, where he was under Post-Release Community Supervision. That means he was supposed to be under the watch of probation officials.