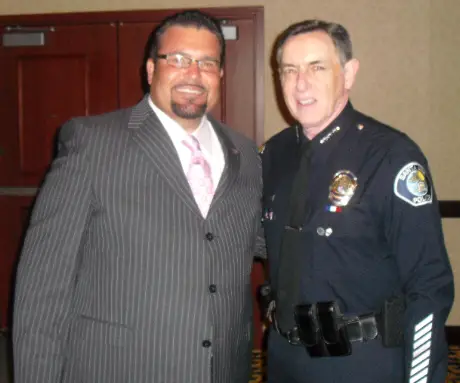 Community: UNANIMOUS VOTE BY SANTA ANA CITY COUNCIL MAKES PAUL M. WALTERS THE CITY'S TOP EXECUTIVE
SANTA ANA, CA (June 6, 2012) – At Monday night's city council meeting, in an unanimous vote, the Santa Ana City Council appointed Paul M. Walters as the City Manager and Police Commissioner. City Manager Paul M. Walters will be responsible for the City's daily operations, and in his role as Police Commissioner his duties will include acting as the City's intermediary with regional, state and federal agencies and special law enforcement task forces.
Mayor Miguel Pulido stated, "Paul has been an excellent leader in our community for more than 40 years. His high values, moral character and record of success make him the perfect City Manager to guide our city."
Mayor Pro Tem Claudia Alvarez commented, "The Santa Ana community is very fortunate to have Paul Walters as its new city manager. Having devoted his entire career to our city, Paul has vast experience in successfully addressing the many diverse issues and challenges we face as a city our size. I'm proud to whole heartedly continue to support his efforts and thank him for the stability, strength and leadership he brings to the city. I look forward to continuing to work with him for many years to come."
"We are very proud to have Chief Walters as our city manager. He more than proved himself this last year with the way he has handled our city budget issues and the contracting out of our Fire Service. We firmly believe the citizens of Santa Ana will continue to benefit from his leadership," stated Council member Carlos Bustamante.
For interview opportunities, please call the Santa Ana PIO, Jose Gonzalez, to coordinate.
###