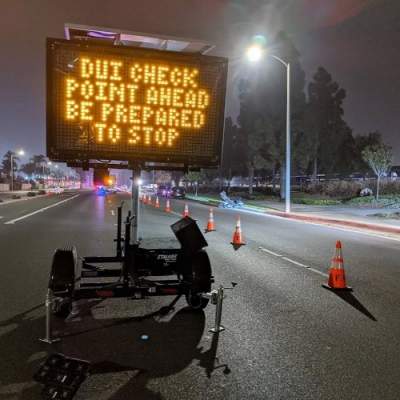 On Saturday, August 22, at approximately 1:17 a.m (4+ hours after the Fountain Valley Police DUI checkpoint began), Evan Nguyen, a 25-year-old resident of Anaheim, drove right into the checkpoint, which was set up near Brookhurst and Edinger in Fountain Valley, according to the F.V. Police Dept.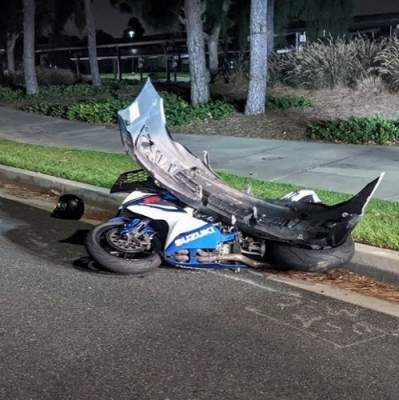 Nugyen advanced his vehicle approximately 50 feet past the huge "DUI CHECK POINT AHEAD BE PREPARED TO STOP" sign. He then collided with a parked police motorcycle.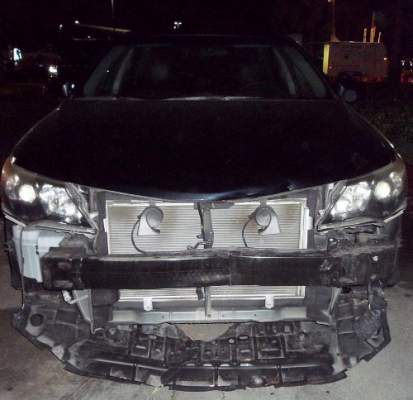 Nguyen was immediately contacted by FVPD Officers and detained. Nguyen was impaired and had narcotics in his pocket.
Nguyen was arrested for VC 23152(a)/(b) – DUI over .08% BAC and HS 11377(a)-possession of narcotics. (20-27330) @ Fountain Valley, California.
The results of the checkpoint were as follows:
– 1,061 vehicles passed through the checkpoint.
– 554 drivers were contacted.
– 9 drivers were evaluated for DUI.
– 1 driver was arrested for DUI (cite/release).
– 5 drivers were cited for being unlicensed.
– 4 vehicles were towed at the end of the checkpoint.